Crystal Ryan
Professional Organizer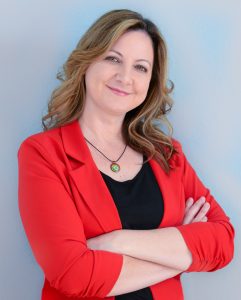 My name is Crystal Ryan and I love clutter.  Other people's clutter, not my own, of course.  Because few things are more satisfying than watching the transformation of someone's level of tension as we transform their home.  Or witnessing a child come home from school with wide eyes and a smile to see their home all neat and know they can have friends over again.
I was raised in southeast Texas, am married with three on-the-way-to-being-grown children, two with ADHD challenges, so I know how difficult it can be with a full, hectic household.
I worked as a childbirth doula and newborn nanny for 20 years, helping families prepare for and transition a new addition into their lives.  Often that work included preparing their homes, rearranging siblings' rooms and organizing nurseries.  Although nothing will be able to compare to the joy and honor of attending the miracle of birth, as I got older I decided I treasured my sleep more than the regular middle-of-the-night phone calls from clients in labor will allow.  So I transitioned from attending births to organizing these families' homes before and after baby comes.
Although I still adore setting up a nursery and helping parents prepare for the enormous transition a new addition brings, I've also discovered how much I love the drastic change that occurs when working with disorganized spaces, and the huge impact that change has on my clients.
Currently serving in my 3rd year on the Board of Directors of the DFW Chapter of the National Association of Productivity and Organizing Professionals (NAPO), I would love to help you turn a chaotic home into a more peaceful one.
Click here to schedule a free 1-hr consultation.
"Crystal was amazing in helping us organize our house.  She was an active listener as she asked us our goals and listened to our ideas and concerns and then she told us what she could do for us.  She came prepared with various ideas and she was hands-on during the process."